What is your organization looking to improve?
We want to focus on people as your most important resource to do your best work. We work with clients to design a process that best matches their business or organization. Below are some of our most popular services:
Strategy Development
Mediation
Virtual Facilitation
Organizational Development
Performance Coaching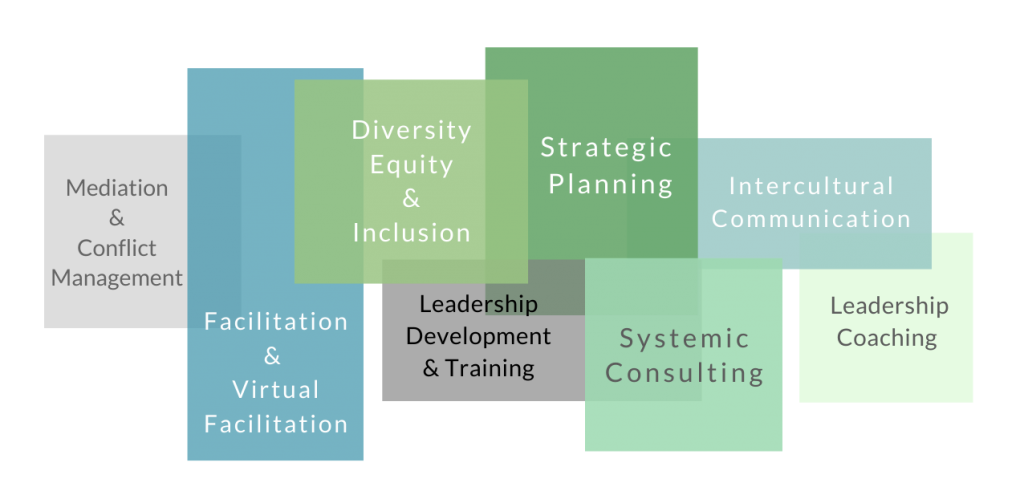 As shown in the diagram above, services often overlap or run into each other. If you are not sure what your organization would benefit from the most, give us a call or send us an email. We can work with you to find a service that best fits your timeframe, budget, and goals.